Our Story
Welcome to sanctuaire, a space where our passion for jewelry meets our commitment to making a positive impact on the lives of the economically vulnerable and our world. Founded in 2018, we've provided over 50,000 hours of employment and hired 47 survivors.
Our Promise
10% of all profits support vulnerable women and communities globally. 
Our Partners
Tirzah International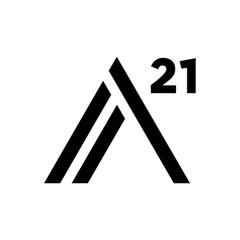 Our Values
Beauty
We believe in a commitment to quality, craftsmanship, and attention to detail, presenting products or experiences that inspire and uplift.
Charity
We feel a deep sense of responsibility to give back and support those in need. We believe we can have a positive impact on the world and improve the lives of others.
Integrity
We ensure each piece of jewelry is crafted with utmost care, using ethically sourced materials, and adhering to the highest standards of craftsmanship.
Legacy
We want to create a lasting impact for future generations. We believe our influence goes beyond the present, leaving behind a meaningful legacy that shapes the world and inspires others.
Compassion
We desire to exist with empathy towards the needs and experiences of humanity and to foster an environment of kindness, support, and positive social impact.
Our Founder
"I founded this jewelry brand with a simple yet profound vision: to create exquisite pieces that not only celebrate beauty but also serve a greater purpose. My passion for craftsmanship and design is fueled by a deep desire to make a positive impact on society. Through sanctuaire, I strive to adorn the world with beauty while giving back to those in need, ensuring that every piece of jewelry becomes a symbol of compassion and change." — Holly Christine Hayes
Our Vision
Thank you for joining us on this journey of compassion, empowerment, and sustainable luxury. Together, we can create a more beautiful world, one piece of jewelry at a time.